About P&L Johnson Mechanical, Inc
In business for 35 years, P&L Johnson Mechanical, Inc knows what it takes to give our customers energy-efficient homes that will save them money on utilities for years to come. Our HVAC services will keep your home comfortable and efficient no matter the weather. Our years of experience have given us a great understanding of the industry, and we can provide you with the best options available for your needs. All of our technicians are fully trained and certified to carry out work needed, and we also provide the best customer service around. If you're looking for quality HVAC services, you've come to the right place!
About the Owners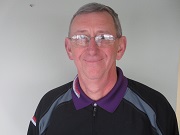 Paul Radu
Paul Radu started P&L Commercial Refrigeration in 1980, providing 24 hour commercial refrigeration services for restaurants, markets, and the fishing industry. Our refrigeration service has grown to 6 trucks serving all of Clatsop and Pacific counties.
Paul is the general manager of P&L Johnson responsible for the service dept. sales dept. and operations. Paul is available for any of our customers needs and has built the business on responsiveness to our customers. Paul is a graduate of Refrigeration Tech school, attended the Clatsop C. College business program, and still holds all the licenses required in both WA and OR, along with NATE certifications.
Paul enjoys spending time with his family and golfing at AGCC. Paul serves on the Clatsop Care Board, St. Mary Church financial counsel, and serves as president of AGCC.
---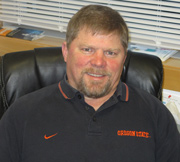 Dale Johnson
Dale Johnson has over 25 years of experience in the industry, and he has worked for P&L Johnson Mechanical, Inc in roles including service technician, control technician, draftsman, and estimator.
Dale holds a Bachelor of Science in HVAC Engineering from Ferris State University, as well as numerous industry certifications from manufacturers and professional organizations, including Carrier. Dale's certain areas of expertise include controls, HAP systems design, and energy simulation. He is also a NATE certified hydronic technician and is licensed by the state of Oregon for steam fitting and limited energy. Outside of work, Dale is a U.S. Navy veteran who loves to spend time with his wife, Margaret, and his three children, Kye, Sam, and Max, in their Astoria home. His other hobbies include riding road bikes.
Affiliations & Accreditations
Our Affiliations
At P&L Johnson Mechanical, Inc, we are proud to work with a variety of organizations to ensure we're giving our best to our customers. We are affiliated with many contractor organizations, including our local Chamber of Commerce, the ACCA, Home Builders Association, BPI, NATE, and Energy Trust of Oregon.
We are also authorized dealers for Carrier® and Clean Works of Oregon (CEWO). All of these partnerships are crucial for the work we do now, and they will help us continue to grow in the future.
Giving Back to Our Community
We believe in supporting the community that we live in by doing what we can for our neighbors. Among other contributions, we were happy to donate materials to St. Mary's Church, an important local center, to help with their needs.
We are proud of the work we do and we look forward to more opportunities to get involved.